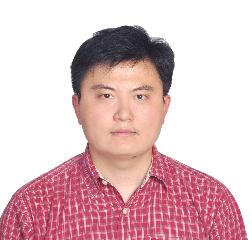 Mingsong Chen
Professor/Vice Director
Department of Embedded Software and Systems
School of Computer Science and Software Engineering
East China Normal University, Shanghai, China
Math Build. E214, 3663 Zhongshan North Road, Shanghai, China
Mingsong Chen is a full Professor in the Computer Science and Software Engineering Institute (CS&CE) at the East China Normal University (ECNU). Currently he serves as the vice director of the department of Embedded Software and Systems. His research interests include design automation and verification of cyber physical systems, cloud/embedded/parallel computing, computer architecture, and IoT Security. He received his B.S. and M. Eng. from Nanjing University in 2003 and 2006 respectively, and Ph.D. from the University of Florida, in 2010 - all in Computer Science. He is a senior member of CCF , and member of both ACM and IEEE.
Call for Papers:
First Workshop on Advances in IoT Architecture and Systems (AIoTAS17-CFP-flyer), 2017.
15th Australasian Symposium on Parallel and Distributed Computing (AusPDC 2017).
News
One paper got accetpted by Journal of Microprocessors and Microsystems.
One paper on Uncertain AADL for CBTC got accepted by IEEE TCAD 2017.
One survey paper on CBTC got accepted by Journal of Software (软件学报) 2017.
Two papers got accepted by DATE 2017.
One paper got accepted by IEEE TPDS.
Two papers got accepted by Journal of Circuits, Systems and Computers.
Prof. Chen received the Outstanding Teaching Award from graduate school of ECNU.
One paper got accetpted by IEEE Trans. on Cloud Computing.